Kentec offers a broad assortment of fiberglass reinforced, plastic grating products and accessories, plus a staff of sales personnel on call to ensure you get maximum results and value out of your project. A wide range of standard grating panels, custom grating in all shapes and sizes, a complete assortment of decking, railing, stair tread & cover, pultruded structural shapes, ladders, duardrails, clips, and an unlimited custom fabrication capability all combine to guarantee that Kentec can meet your fiberglass grating and structural needs.
The following are just some of the products Kentec has to offer:
Fiberglass Grating
Fiberglass reinforced grating products are non-conductive, corrosion resistant, fire-retardant, light weight and are high strength. They provide excellent slip resistance and worker safety. All of our grating products are available as stock panels or we can fabricate to size to meet your specifications.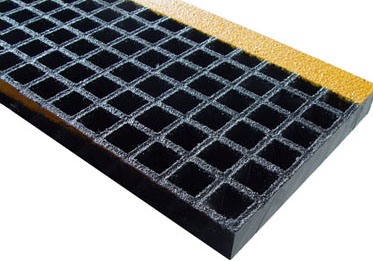 Fiberglass Stair Tread
Manufactured with the same criteria as the gratings, with a reinforced nosing of a different color and integrated anti-slip surface, stair tread is a maximum safety product, its installation is advisable in all industrial environments.
Stair Cover
Stair cover represents the ideal solution to make stairways safer, both in civil and industrial environments.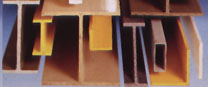 FRP Structural Shapes
Corrosion resistant and anti-aging
Non-conductive and non magnetic
Light weight and great strength and impact strength- Long service life and maintenance-free
Bright color and good appearance
Easy of installation and dimensional stability
Water-proof, fire retardant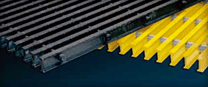 Pultruded Grating
Pultruded gratings are high strength pultruded bars mechanically assembled designed to be used as traditional metal gratings but with the inherent benefits of fiberglass. These problem solving products are the best choice to substitute steel and aluminum gratings in corrosive environments.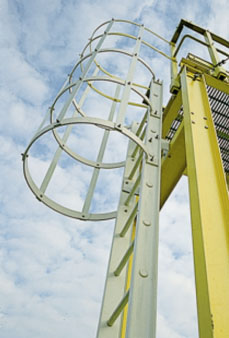 Vertical Ladders
Manufactured with pultruded profiles, vertical ladders are suitable for any application in corrosive environments. Supplied in the requested length. Their lightweight structure further helps installation procedures.