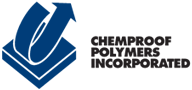 ChemProof Polymers, Inc. offers a variety of heavy-duty floorings, coatings, and grouts to handle virtually any physical or chemical abuse found in industry today. Corrosion resistant products are used in almost every industrial facility with widespread applications in:
Chemical processing facilities
Pulp and paper plants
Waste water treatment plants
Food and beverage facilities
Pharmaceuticals
Utilities
Mining
….and any other industrial facility using or storing hazardous chemicals.
ChemProof's products use the latest in materials and formulations to provide long lasting, cost effective solutions the the toughest industrial corrosion problems.

Perma Coat 2000, 3000, 4000, and 5000
These Perma Coat grades are 100% solids epoxy and modified epoxy floor coatings. When applied the a thickness of 16 to 60 mils, economy and durability go hand-in-hand. Perma Coat 3000, 4000, and 5000 are modified versions of their "Heavy Duty" counterparts, thus retaining the excellent bonding characteristics, outstanding physical properties, and high chemical resistance inherent in those systems. Perma Coat 2000 is recommended in applications where long-term color stability is paramount.
The Perma Tec line of "Heavy Duty" industrial floor toppings is designed to provide unparalleled protection against a wide range of chemicals and the severe mechanical abuses found in today's industrial environments. When properly installed to a thickness of 1/8 to 1/4 inches, Perma Tec floors will afford you the luxury of enjoying maintenance free systems for years to come. In addition to your flooring needs, most Perma Tec products are available in vertical formulations for your containment walls, sumps, trenches, etc.

Perma Tec 3000
Perma Tec 3000 is a general purpose floor topping providing outstanding impact and abrasion resistance. It's 100% solids epoxy formulation makes it the ideal flooring choice for use in federally inspected food and beverage facilities. Possessing good chemical resistance, Perma Tec 3000 is a cost effective alternative for use in chemical processing areas.

Perma Tec 4000
Perma Tec 4000 is also a 100% solids, modified epoxy possessing the same high physical properties as its 3000 series counterpart. However, Perma Tec 4000 provides BETTER chemical resistance over a broader range and for higher concentrations.

Perma Tec 5000
Perma Tec 5000 is a 100% solids, unique blend of polymers retaining the same high physical expected from the Perma Tec line, as well as the BEST chemical resistance. The extremely high chemical resistance property makes Perma Tec 5000 the ideal flooring choice for your most aggressive chemical processing application.

Perma Grout
Perma Grout E compensates for shrinkage in both the plastic and hardened states, and the fast cure cycle allows for a minimal downtime and a quick repair. Perma Grout E possesses the same tenacious bonding characteristics and high physical properties as the Perma Tec floor toppings, making it excellent for substrate repair prior to re-topping with a Perma Tec floor. Perma Grout E has good chemical resistance to alkalis, salts and mild acids.

Perma Flex 1100 Flexible Epoxy Coating
Perma Flex 1100 is a 10% solids epoxy, therefore possessing the excellent physical properties and bonding characteristics with urethane elasticity. With up to 100% elongation, Perma Flex 100 is ideal for crack repair, construction and expansion joint treatments, slabs subjected to vibration, or as a flexible membrane prior to installing a Perma Tec "Heavy Duty" topping.

Chisel Top Abrasion Resistant Floor Topping
Chisel Top takes a revolutionary approach in solving the most severe impact and abrasion problems found in industry today. This has been achieved through the combination of epoxy and iron-filled cementitious systems.
Chisel Top offers several advantages over standard iron-filled cementitious systems, including higher physical properties, the tenacious bonding of an epoxy, higher production rates, faster turn-around and considerable cost savings.