Advance Products and Systems
Advance Products and Systems manufactures cloth and metal shields for flanges, valves, and expansion joints. Now more than ever, manufacturing and processing companies are realizing the advantage of an offensive stance to hazardous leaks and spray-out containment in the workplace. With regulatory agencies like the EPA and OSHA becoming ever more stringent in their guidelines for the safety of personnel and the environment, companies not only recognize the need to provide safety in the working area but also recognize their liability through accidental failure of any piece of equipment whether by willful neglect or by ordinary premature failure.
Cloth Spray Shields:
Teflon®, PVC, Polyethylene, Polypropylene, Saran
Metal Spray Shields:
304SS, 316SS, Galvanized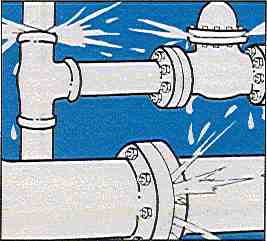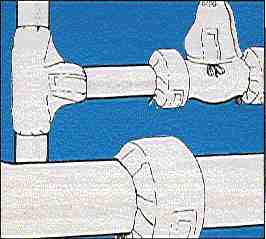 Other products available: Flange gasket kits, flange band protectors, nut and bolt protectors, rubber coated u-bolts, penetration seals.